John Illsley
'Testing The Water'
Album out now!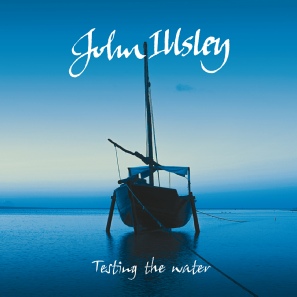 JOHN ILLSLEY OF DIRE STRAITS
"One can only make a record when it feels right and for me the time was right." John Illsley
Multiple Brit & Grammy award winner John Illsley returns with a new studio album 'Testing The Water'. Recorded and produced with Guy Fletcher at A-Bay Studios and British Grove, 'Testing The Water' sees the "engine room of Dire Straits" in fine form.
'Testing The Water' is a welcome return to the recording studio for John whose last album 'Streets Of Heaven' was released in 2010. "I was missing being in the studio and playing music seriously. This record was an important one for me to make."
From the opening riff of the first single, 'When God Made Time', John's classic sound is unmistakeable. As the man who drove the songs, the pace and the beats in Dire Straits, this familiarity is not surprising, "that's not me being influenced by the band" laughs John, "that's the same influence I had on Dire Straits coming across in my own work." Written over the last three years these songs are deeply personal narratives, "the last few years have been so turbulent politically, militarily and personally and I wanted to try and create some songs that reflected these strange times and perhaps were worthy of sharing with others."
'Testing The Water' tracklisting:
1 Railway Tracks
2 Nothing To Do
3 Testing The Water
4 Sometimes
5 Run For Cover
6 Darling Heart
7 When God Made Time
8 This Is Your Voice
Musicians:
Vocals and Bass - John Illsley
Guitarists - Robbie Mckintosh, Simon Johnson and John Illsley
Keys - Guy Fletcher
Drums - Paul Beavis
Sax - Nigel Hitchcock
Trumpet - Tom Walsh
Trombone - Mark Nightingale
Backing Vocals - Jessica Greenfield and Jess Illsley
John also expresses himself through painting, a passion he has developed over the last twenty years, and has now had solo exhibitions around the world. "For me art and music are interlinked - you start with a blank canvas and work away until you are satisfied that you have made something which is as close as it can to be to what you are trying to achieve. There is a great element of mystery in both processes which can surprise you and upset you in equal measure."
Go to Artist Page>