If You Don't Like It, You Can Leave
Julian Velard
Julian Velard's engaging style of theatrical, piano-based pop has been colored richly by several stints in London, where he recorded his first two full-length albums, The Planeteer (2009) and Mr. Saturday Night (2011). On his newest release, "If You Don't Like It, You Can Leave," he's bringing it all back to New York City, his birthplace and lifelong home.
With a style The Sunday Times calls "catchy but complicated; a surprisingly rare combination," Velard turns the piano-pop tunesmith stereotype on its ear with a most refreshing twist: a biting, 21st century wit in a stylish package - think Harry Connick, Jr. with the panache of a Brooklyn hipster - recalling Stephen Sondheim or Randy Newman at the peak of their talents.
"If You Don't Like It, You Can Leave" finds Julian at his most inventive and deeply personal, with nine engaging originals about happiness and heartbreak across the five boroughs. From the opening chords of the shimmering "New York, I Love It When You're Mean," to the cockeyed romantic overtures of "No One's Getting Married Tonight" and "Brooklyn Kind of Love" or heart-tugging ballads like "A River Away" and "Jimmy Young," Velard becomes the most captivating keymaster to the greatest city in the world.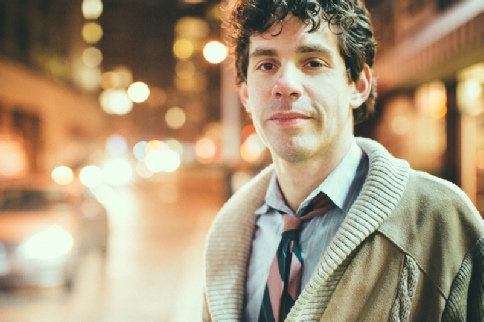 Through his songwriting gifts, New York City brims with a kind of pain and promise that anyone can recognize, no matter how well you've memorized the mass transit schedule. He wraps it all in a beautiful bow with a heartfelt hat-tip to another New York hero, Billy Joel, with a cover "Where's the Orchestra?" the elegiac closer to Joel 1982 masterpiece The Nylon Curtain. Add a dash of production magic from Steve Power - producer of several albums by U.K. pop legend Robbie Williams as well as Velard's own breakthrough The Planeteer - and gorgeous arrangements recorded over five days at the Clubhouse Studio in Rhinebeck, NY, and you've got a record as exciting as the very city it pays tribute to.
From the moment he found himself in the middle of a record company bidding war in London after posting some songs online, Julian Velard has established himself as a winning musician and raconteur - an unrepentant motormouth who could just as easily bowl you over in concert with between-song bon mots as he does with his pop hooks. Time Out London even compared him to the likes of Tom Waits and Harry Nilsson.
Julian's versatility has also earned him regular appearances on NPR, serving as the musical director for the new pilot Scott Simon's Wonderful Town and making regular appearances on the musical trivia show Ask Me Another with Ophira Eisenberg. When not performing to rapturous audiences from New York to The Netherlands, Julian also finds time to pen songs for other artists, from U.K. pop sensation Olly Murs to the New York Knicks (his rollicking "The Mighty Lin," an ode to the team's former point guard, was an undisputed viral sensation).