Only Human
Toploader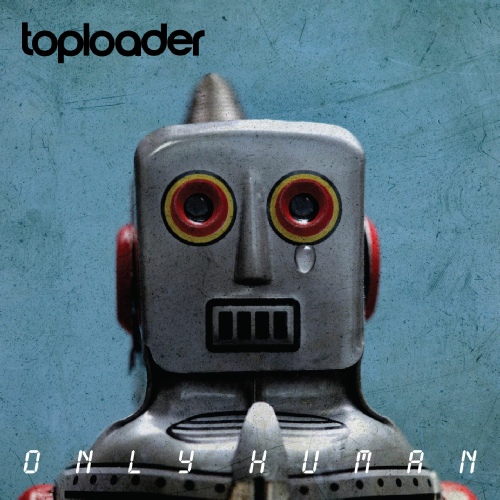 Clip "A Balance To All Things"
Toploader return with their third album, Only Human. From the powerful opening of Marrakech right up until the closing strains of Numb, this record is packed with rich melodies and anthemic choruses.
Having taken an extended hiatus since the demise of their former record label S2 in 2003, the revived band started writing and rehearsing again in late 2009. Within six months Joseph Washbourn (vocals + keys), Dan Hipgrave (guitar), Matt Knight (bass) and Rob Green (drums) had written over 25 songs and were ready to get back into the studio. Working with producer Danton Supple (Coldplay, Doves, Morrissey), the band found making Only Human to be a rewarding and surprisingly therapeutic process. Guitarist Dan Hipgrave notes, "This is the album we always wanted to make, exactly the way we wanted to make it."
For this album the band made a conscious decision to alter the way they approached their songwriting – lead singer Joseph Washbourn notes "we really wanted to embrace something that had been missing on earlier Toploader records – space. We realised the more you build and layer something up, the smaller sounding a song can become." Sound Of Your Soul was written early in the recording process and "represented a gravitational shift in the writing of this album." Giving the band the confidence to let the songs speak for themselves rather than try and create a wall of sound, it became the benchmark to aspire to for the rest of the album.
Opening with the dramatic strings of Marrakech, the listener will immediately be aware that the Toploader of 2012 is an ambitious outfit. "It just seemed like the perfect statement of intent for the songs that would follow." The album proceeds to establish itself with a series of rousing and anthemic numbers. A Balance To All Things, Sound Of Your Soul and the synth-led first single Never Stop Wondering all showcase Toploader's ability to craft melody-driven songs on a large scale.
With Only Human's mid-point comes Paradise, a piano-based lament that showcases a new and earnest lyrical perspective from Washbourn. "Many of the songs are simply about those feelings and emotions that we all struggle with everyday … somewhere along the line I discovered how to write about the things that really matter to me." Whether it's the swooning Closure or the folk-inflected Weight Of The World, Washbourn is able to turn these experiences into positive, affirming moments on record.
The album's second half is a perfect mirror of the first as it builds to its conclusion with the jagged guitars of She Said, before the up-tempo virtues of Shifting Sands and finally Numb, an electrifying bass-driven stomp that proves a stunning way to sign off. Bookended by two sets of widescreen indie-rock songs, it's a strength of Only Human that there are no obvious fillers – the whole album is built to last from start to finish; "we really tried to make (it) flow … it's a record you can put on and leave on."
When it came to title the album, the band chose to name it after one of the very first songs written. Washbourn notes, "The focus of this record is very much about us finding ourselves again, both personally and musically. After a long time of not being in this band we had a much clearer idea of what we wanted to say and 'Only Human' provided the perfect umbrella under which to do it … the writing process has been a very cathartic one."
The band are in agreement that the time away from each other to live their lives has given them a renewed clarity and appreciation for their craft. "We are proud of this record in a way I don't think we been have been before. It has been a long time coming but it's been well worth the wait," adds Hipgrave.
Whether it be finding balance in your life, dealing with the past, learning how to grow and move on or how fallible we all inherently are, Only Human is both a reflection and acceptance of the past and a statement of intent for the future.